Product
Powerful Long Nose Stapling Machine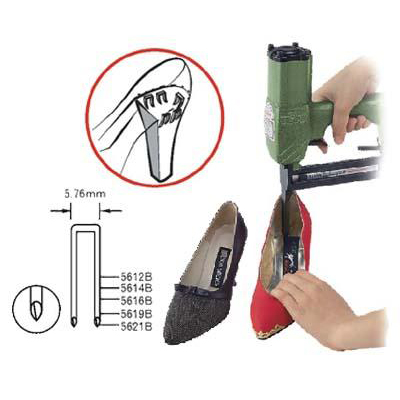 Powerful Long Nose Stapling Machine
Product ID: S-6275L
Use 5611B, 5614B, 5616B, 5619B, 5621B(11,14,16,19,21mm Length), with special point

For pneumatic stapling insole to ABS vessel heels or hard wood high heels. The staple point can be intersected near the insole edge so thatthe heels can be firmly fixed. In most instances fixing with screws or nails is no longer necessary.
Specifications:
After stapling, the staple point slope into heel, not straight down.